SAIF LIVE Learning Center (LLC) offers unique and innovative experience of LIVE Learning to students by carefully-designed practicum courses and other internationalization experiences. LIVE stands for "Learning through Integrated Vocational Experience", and it aims to complete each student's education by encapsulated the students' learning experiences in real-world, real-time projects and well-designed events with global perspective.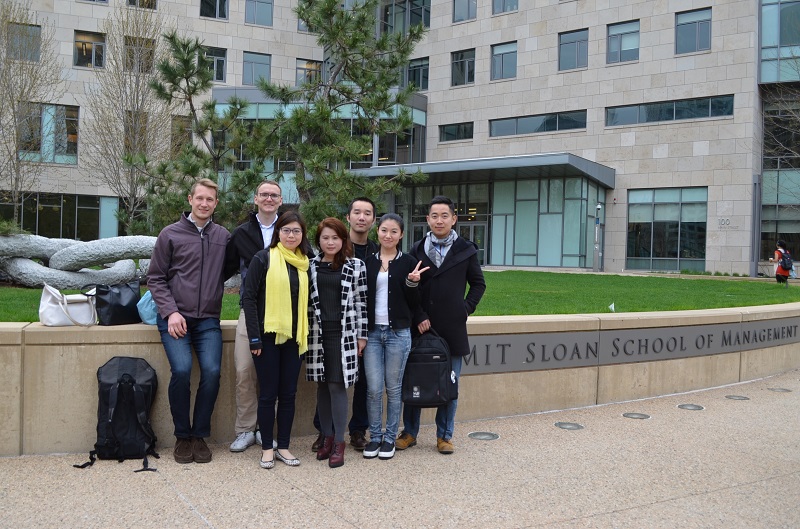 There are three LIVE Learning practicum courses currently offered by LIVE Learning Center to SAIF students: LIVE FI, Consulting Company and Innovation Finance Lab. Each one of them have its uniqueness and attractiveness, while the concept and ultimate goal stay highly the same: to inspire students to learn and solve actual problems by taking actions.
Started in 2010, LIVE FI (previously known as SAIF LIVE) supports innovation in financial services and best practices through engagement with leading enterprises. It is primarily an MF Year 2 compulsory course. During the past 6 years, this course has provided about 70 projects to over 250 MF students. Each project lasts for 7 weeks and is led by mentors from high management level of large financial institutions and enterprises.
To foster innovation in the real-economy by providing consulting services to entrepreneurs and start-ups, SAIF started the interaction with the prestigious Sloan School of Management at Massachusetts Institute of Technology in 2012. It is not only one of the top universities worldwide, but also the trailblazer and now a leader in Action Learning. This international interaction bred Consulting Company: MIT China Lab. Each project is a three-month, hands-on immersion experience, led by a mentor generally from a start-up or small business.
After years of practice and observation, Innovation Finance Lab was developed, a course based on the fusion of SAIF students' demands and the advantages that LIVE FI and Consulting Company have. Since the end of 2015, Innovation Finance Lab has been open to MF & MBA students as an elective course. It intends to supporting innovation through value-adding financing and incubation, including venture capital, accelerators, and financial leasing companies. These will be 8-week joint MF/MBA projects provided by leading venture capital, private equity, and other companies providing financing for innovation in the private sector.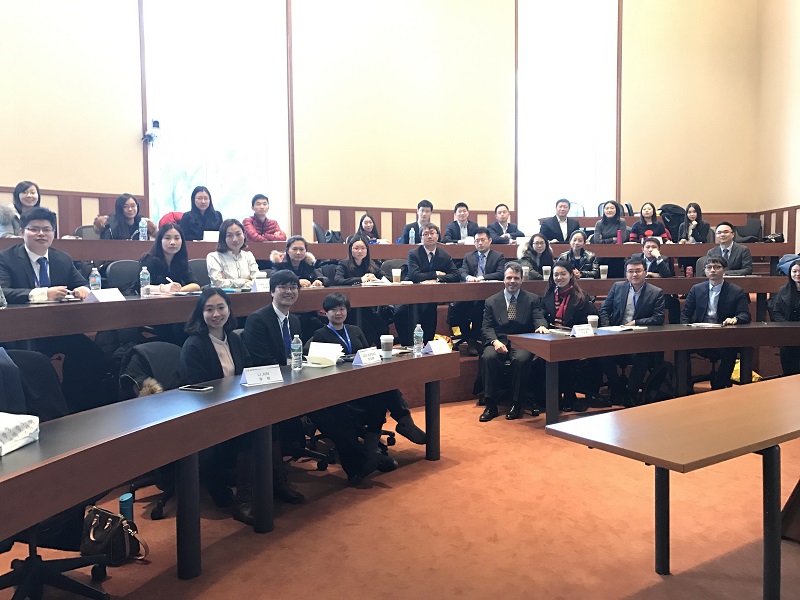 In order to get students familiarize with the concept of LIVE Learning and take actions to learn, LLC is also actively developing and will open a series of Mini Modules for students to take part.
As for the internationalization experience courses, LLC strives to foster talents with international vision and well-trained cultural communication skills by the tailor-made organization of International Module for MBA and MF students. The course theme vary from capital market, finance and innovation, and it consists lectures at prestigious oversea schools, visits at leading companies, sharing from elites of the industry and interaction with students of local areas. In the past few years, International Module courses have successfully taken place in countries like the US, Germany and Spain.
In addition, LLC also offers short-term study tour for student groups from top oversea business schools. It uses SAIF's advantages in academic research and its resources to get foreign students involved in lectures, company visits, cultural experience and interaction with SAIF students. It is not only a good exposure of knowledge China investment environment, finance market and even Chinese culture for visitors, but also offers a precious opportunity for SAIF students to improve communication skills and expand their global network.